St. John's held it's fifth Annual Medieval Faire , Saturday 15th.
Inside our Gothic "Castle" an English Tea was held. The Hall was decorated with fall bouquets, Tapestries, and pictures of castles, and candles to reflect a Medieval atmosphere.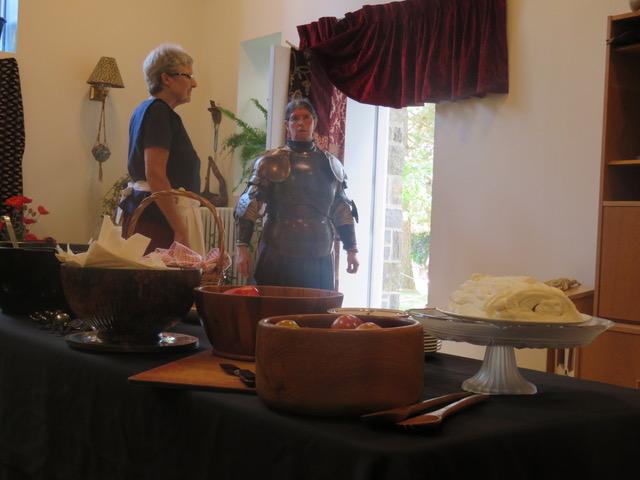 Outside there was an Artist's Alley, filled with artisans and their crafts, artists with works in various mediums, a spinner, and antiques. There were children's games, and the Crockery Smash. There was also a tent with hotdogs, hamburgs, pop, and ice cream sandwiches.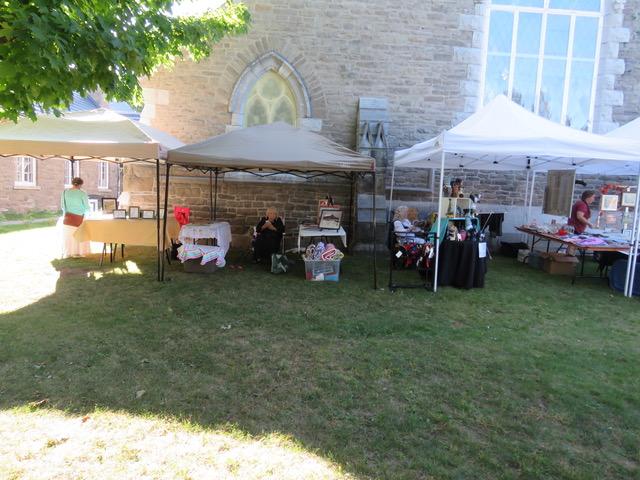 The stars of the show were the South Tower Armouring Guild. This company of gallant knights and a lady or two, and a Marshal who directed the swordplay. There were two performances, an entertaining spectacle indeed! The knights spoke about Medieval customs, the jobs people had in those days. They were all horrible, according to Sir Shayne's report.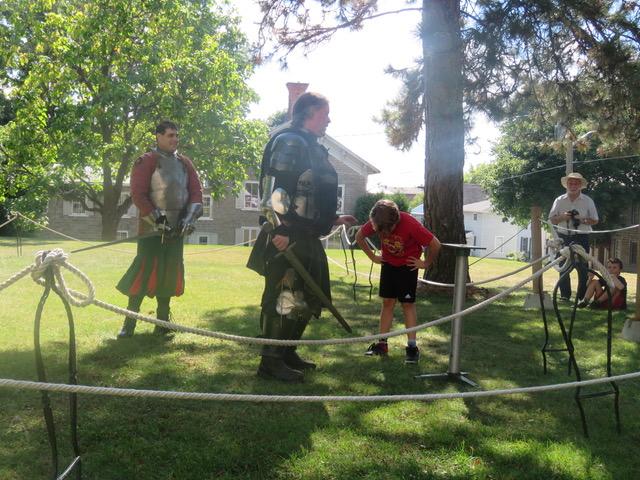 The demonstrations were indeed interesting to watch, as was the information about the weapons, the armour, and customs of the day. The Knights also roamed the grounds, allowed pictures to be taken wearing a helmet or holding a real sword.
A lunch for the Knights was provided at the hall next door, and a resting period for our gallant defenders .